It's About Time The United States Of America Adopted A National Recycling Strategy
A new national recycling strategy was announced today by the Environmental Protection Agency, the first time the agency had ever made such an announcement.
Using it, Americans can work toward recycling half of their municipal waste by year 2050. This represents a significant increase, given that the recycling rate in the United States has fallen steadily since 2015, but was only 32% of total municipal waste throughout 2018 (the most latest year for which EPA data is available).
One of the first steps in the agency's efforts to promote "circular economy," or a society in which resources have been recovered and reused rather than thrown away, is the release of the recycling plans a EPA unveiled today. Recognizing that recycling alone won't be enough to solve the world's trash problems is a positive step forward.
This country's recycling system has been exposed as inadequate after China refused to accept much of our supposedly recyclable garbage, including post-consumer plastic, last year. In the end, more waste ended up in landfills and incinerators because some municipal recycling programmes had to be shut down or scaled back. As a result of the global shock and the COVID-19 pandemic, the programmes that remained are still struggling to adapt to the new consumer habits.
Until now, efforts to address the issue have been hampered by a lack of federal recycling policy. In order to meet its re – cycling target, the EPA has devised a number of key strategies. To begin with, the United States must improve its recycling efforts. Because of the rise in online shopping, the final destination of packaging waste has shifted. For example, shopping malls & grocery stores are producing less cardboard because of the increasing popularity of delivery services. Cardboard from people's homes tends to just be dirtier than retail trash, which has caused issues for recycling companies. It's difficult to recycle cardboard or plastic that's been tainted with food or other substances. Because of this, the EPA plans to conduct more outreach and educational efforts to ensure that more people recycle their trash.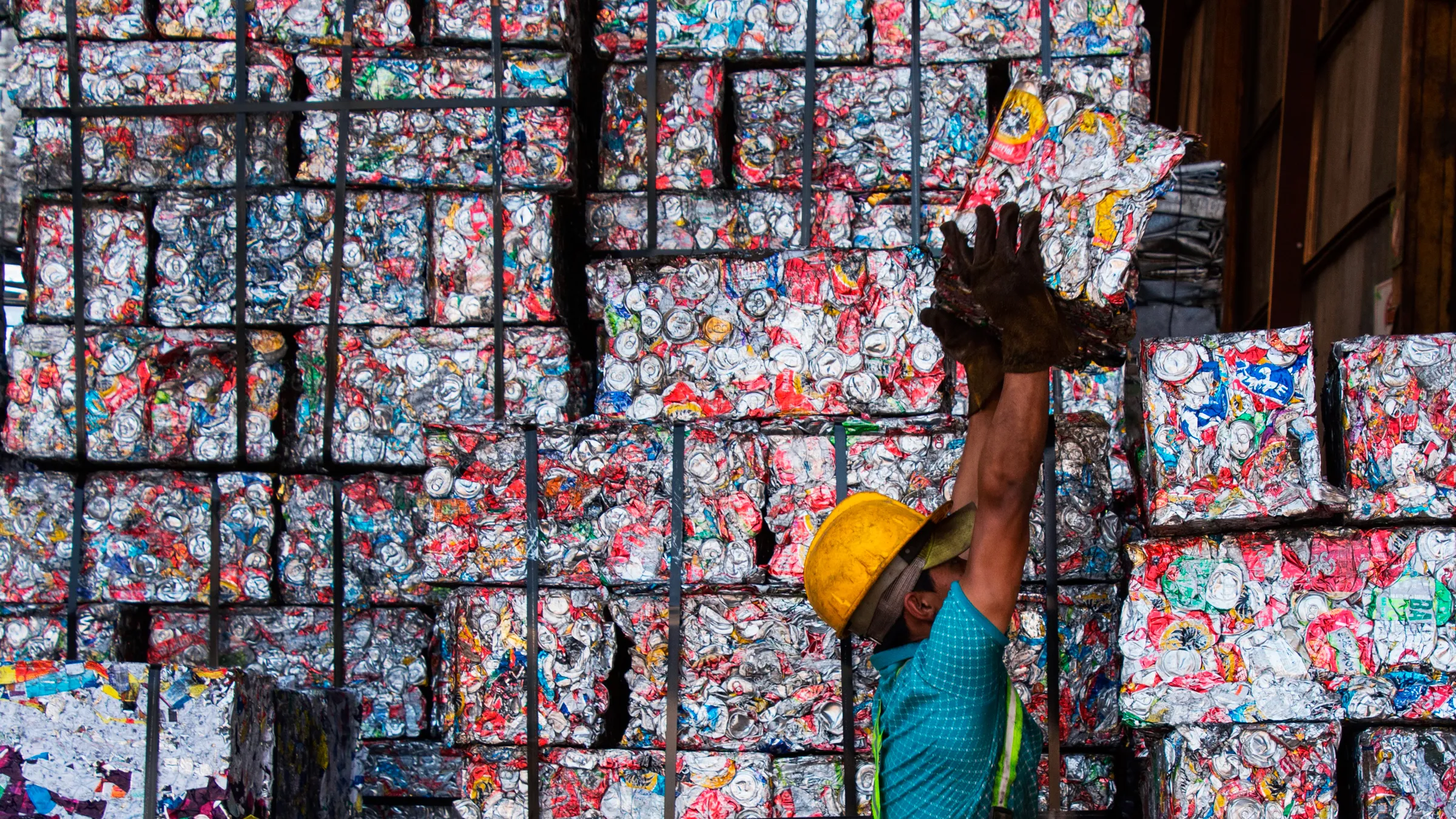 Furthermore, the EPA hopes to create new demand for recycled materials in order to encourage businesses to recycle. New policies and financial incentives to increase market for recycled materials are therefore possible. The strategy document did mention, for example, a "Demand Challenge partnership programme" that would reward companies for incorporating more recycled materials into their products. Notably, the EPA has stated that it may finally "explore" ratification of a Convention, a 1989 agreement signed targeted at decreasing the stream of e-waste as well as other hazardous waste from wealthy to lower-income nations.
According to the EPA, this is the first time that the agency's recycling plans will tie waste, environmental injustice, as well as the climate crisis together in one cohesive strategy. As a result of the 1980s protest against a North Carolina landfill, the modern environmental judicial movement was born, which is dedicated to stopping pollution from disproportionately impacting low-income neighbourhoods and communities of colour..
Plastic pollution has recently come into the spotlight, as a number of studies shows that plastics are building up in the oceans, marine life, and humans as well. Climate change is another issue that plastics are linked to. Oil & gas companies are looking to expand their plastic materials business as renewable energy eats away at their profits, so they're turning to fossil fuels.
In the plastics industry, recycling has long been promoted as a solution to waste management issues. The truth is that less than 9% of the world's plastic waste was ever recycled. The development of a market for recyclable plastic may also increase demand for new plastics, according to some environmentalists and activists. Recycled plastic products are often reinforced to new plastic because the quality of the materials typically degrades with each re-hashing.
It is not enough to change the way we dispose of materials at the end of its useful life in order to reduce the amount of plastic as well as other garbage that ends up in landfills. And that is why the EPA says it's working toward a circular economy, that also takes into account the entire entire product life cycle. Reducing the amount of raw materials used, creating products it last longer and then use fewer resources are all key components to achieving a circular economy, as are policies and infrastructure that make it easy to collect items for reusing.
For the most part, an effort must be made to avoid the creation of waste in first place.